The Tower of London Coins
The White Tower of London Coins
Four new £5 coins continue the celebration of the world-famous fortress The White Tower of London.

Released on 11th March 2020, the second 4-coin series featuring The White Tower of London. The first coin in the set with the other 3 coins to be released in August, October and November 2020.
The White Tower – available now
The Royal Menagerie – August 2020
The Royal Mint – October 2020
The Infamous Prison – November 2020
Heraldic artist Timothy Noad has captured the imposing building in fine detail and has chosen a Norman arched window to unify the 2020 Tower of London Coin Collection.
The window frames the original designs on each coin and is joined by the exclusive Tower of London mint mark.
The White Tower of London Coins Collection 2020
The collection is available at a range of price points, with an edition for every royal history enthusiast ranging from Brilliant Uncirculated, Silver Proof, Silver Proof Piedfort (double-thickness) and Gold Proof Coins.
Each coin in the collection comes with packaging created in collaboration with Historic Royal Palaces, where you can read more tales from the Tower.
Brilliant Uncirculated Coins
Silver Proof Coins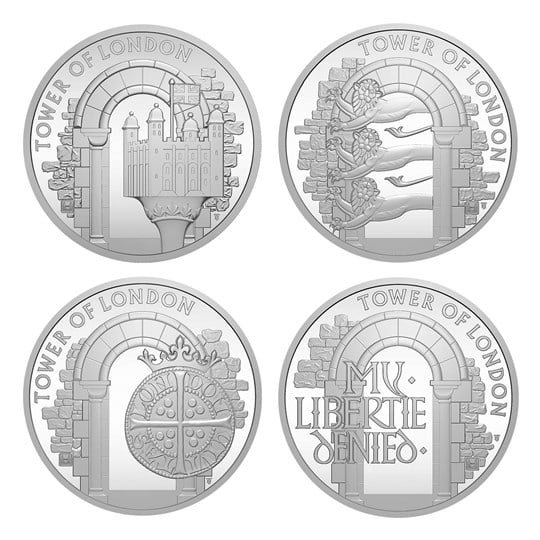 Limited edition of 2,500 Silver Proof Coins
Purchase the four-coin series today to ensure you don't miss out
Enjoy a free holder to display your coins when you order all four £5 Silver Proof coins, despatched with the second coin
Silver Proof Piedfort Coins
Limited edition of 450 Silver Proof Piedfort Coins
Purchase the four-coin series today to ensure you don't miss out
Enjoy a free holder to display your coins when you order all four £5 silver Proof Piedfort coins, despatched with the second coin
Gold Proof Coins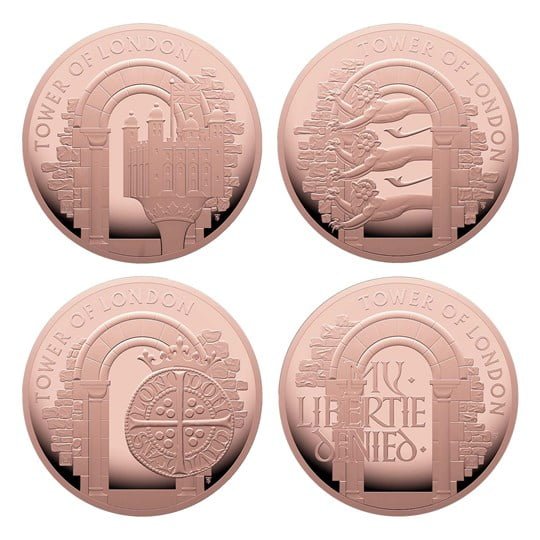 Limited edition of just 125 Gold Coins
Fully Reserved (sold out)
The White Tower of London Video