Disclosure: This post contains affiliate links which means we may get paid a commission if you make a qualifying purchase through our website. Using our link is at no additional cost to you.
Wallace & Gromit 50p Coin
Available for purchase from eBay or The Royal Mint website.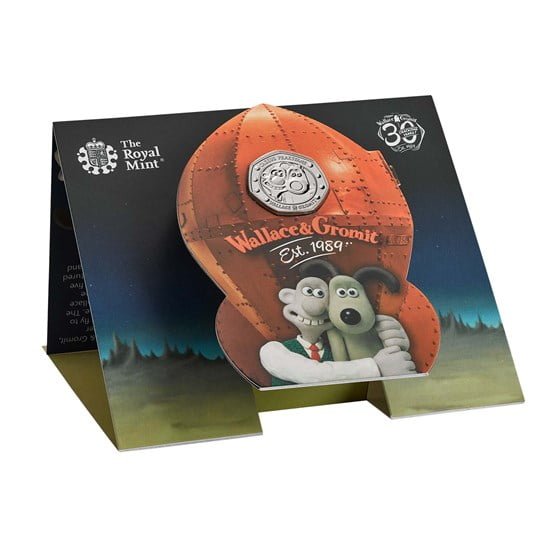 New Wallace & Gromit 50 pence coin released by the Royal Mint on 29th October 2019.
(Out of this) World First
Riveting design by Nick Park, made with Aardman
Cracking rocket packaging
Caerphilly packed in Wales
Maximum order, ten coins per household
Only opportunity to own this coin – you won't find it in general circulation
Visit the Wallace & Gromit website.