2020 The Snowman 50p
New Coin Release: The Snowman 50p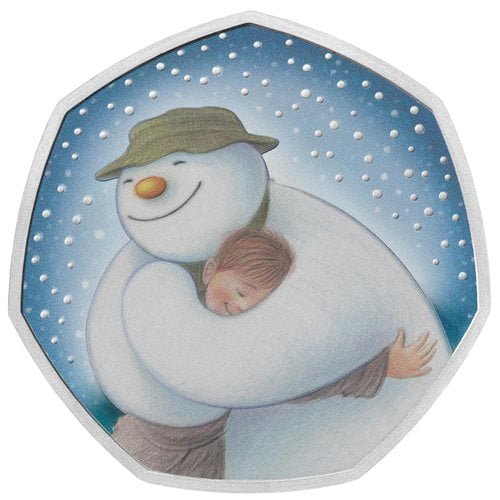 The 2020 Snowman 50p coin is the third coin to be released in The Snowman series.
British Coins
Welcome to UK Coins, the home of rare and collectible British Coins.
We feature rare and collectable coins in general circulation as well as all new coin releases from The Royal Mint in the UK. Check our pages for rare 50p coins and rare £2 coins mintages figures and values.
If you like to coin hunt for fifty pence coins, keep an eye out for the new Diversity 50p being released into general circulation on Monday 20th October 2020. For all 50p coin values and mintage figures, see our 50p coin list.
New UK Coin Releases